Ruby Brown
Fallen light, 2014, LCD Screen, clay, diamantes, netball hoop, enamel paint, canvas board, linen, LED light, plastic shopping bag, acrylic & polymer paint

Ruby Brown's practice plays with identity, possession and artistic process through painting, collage, installation, sound & film. The act of collecting and transporting found and ready-made objects forms the basis for a body of work. Inspired by Maori mythology, Ruby uses a working vocabulary of everyday objects to explore place & belonging, light & reality, darkness and the void.
Ruby Brown grew up in Dunedin, New Zealand and completed her Bachelor of Education at Otago University in 2007. She worked as a Maori language & culture, visual art & general classroom teacher before moving to Melbourne in 2011. Ruby studied at the Victorian College of the Arts and now works from her studio in Collingwood.


I Is Another March 11
Powered by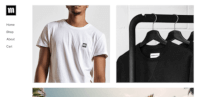 Create your own unique website with customizable templates.