Holly Block
Manifestation,
2014, single channel video
'As an emerging artist, I find myself compelled to explore and represent raw human states and emotions. My work spans many mediums from painting, film, sculpture to installation. But all my work tells the story of the human condition, of our fragility, our vulnerability. Often my work tells a very personal narrative, where I expose my own struggle and confusion, only to find that it is not only about me. It is about us.
As a meditation teacher I am keenly aware of our minds constant inner chatter, the monkey-mind that runs our lives from the inside. The work exploring this universal phenomenon begs for us to wake up and recognise what is delusion and what is reality, what is real and what is self-created.'
Holly Block
Contact:
hollyblock2@gmail.com
I Is Another - March 10
Powered by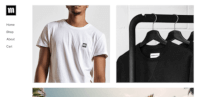 Create your own unique website with customizable templates.